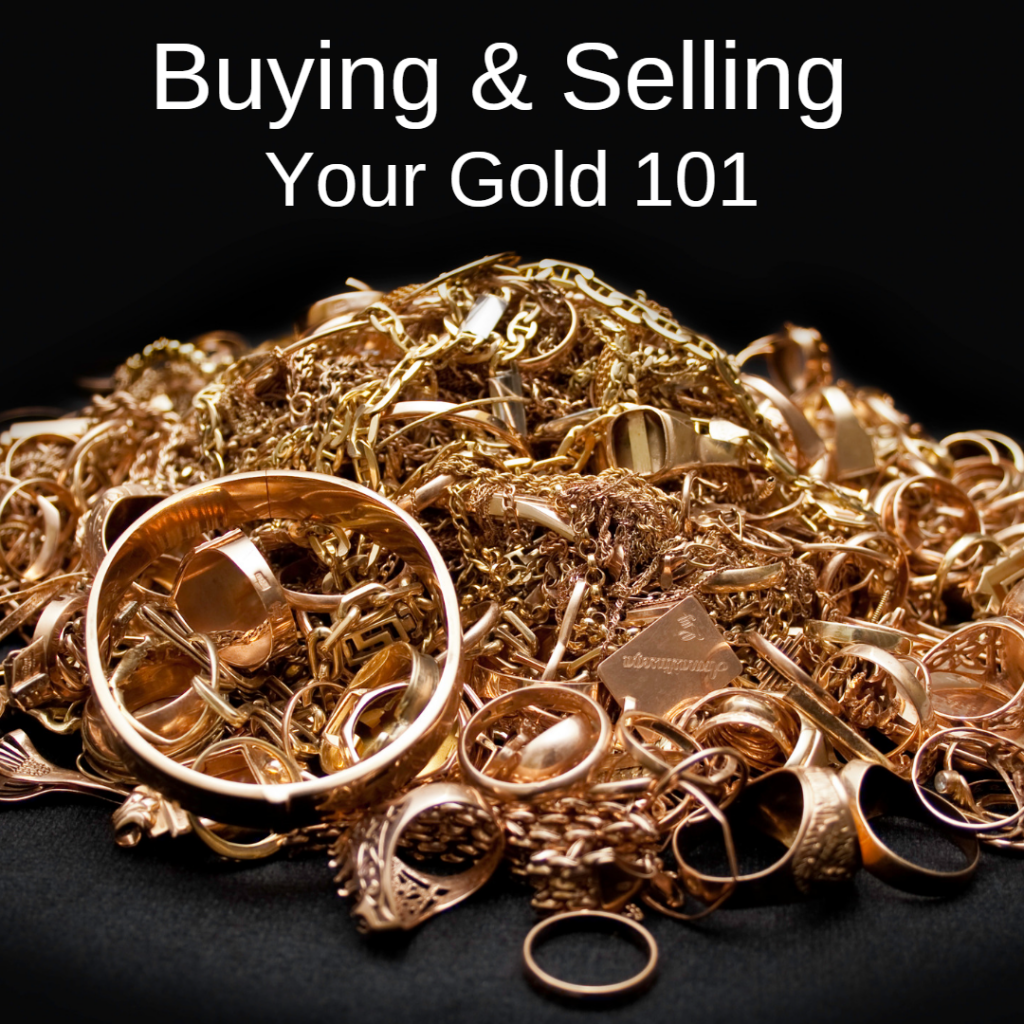 If you own jewelry, especially gold or silver, chances are you have looked at a few of your pieces over the years and thought, "I don't wear this anymore, I wonder if this is worth anything; should I donate it? Should I take it somewhere that buys gold?" We work with many clients who have come to us to have their gold evaluated, and many of them we have purchased from. With this, we have been met with a number of questions. In all our years of experience with buying and selling gold, we have come up with a list of five main questions that customers are usually looking to have answered in this process. Hopefully sharing these FAQ's and answers will help you in your journey of buying or selling gold in the future.
Munchel's Gold Buying FAQ's & Answers
"Is my gold worth any money?"
From rings, bracelets, chains, and necklaces, to badges, old medals, match safes, and pendants, gold jewelry comes in a variety of styles. Typically, gold items are marked with numerical values such as 10K, or 18K, and even numbers like .333, or .417. If your gold has a number on it, there is a good chance it is worth something dollar-wise. However, even if it doesn't have a number on it, it may still hold value. The best thing to do if you have a piece of gold that you're in question about is to bring it in to us for evaluation. Our experts are able to quickly determine the value of a piece of gold by following checking the current spot price of gold, which is constantly changing throughout the day.
"How can I be sure you know the proper value of my gold?"
Understandably, you want to make sure that you are getting the best amount of money for your gold. Something to keep in mind is how the price of gold is determined in the first place. Of course, the weight of your gold, along with the karat number both play a role, but factors such as the current value of the dollar, and the supply and demand of gold, as well as precious metals, are the biggest determinants when it comes to establishing how much a piece of gold is worth. Our jewelers regularly keep up with industry trends and developments, they follow precise formulas, and are able to check the value of gold real-time to ensure that you receive the highest yield.
"How do I get paid for my gold?"
Munchel's Fine Jewelry pays cash immediately upon an agreed estimate and bill of sale
"Do you also buy other items like silver or coins?"
Other than gold, we buy platinum and silver unwanted jewelry. Items that would fall into this category are:
Scrap gold, platinum, and silver
Bracelets and rings
Mountings, charms, and necklaces
Class rings and fraternal pins
Company rings and company pins
Jeweler's scrap, bench sweeps, and dental gold

We also are proud to purchase any U.S. coins or currency including:
Any U.S. or foreign gold and silver coins
U.S. mint and proof sets
U.S. commemorative coins
Silver coins minted through 1964
Silver halves minted 1965-1970
Collectable coins and currency
Professional Coin Grading Services (PCGS) and Numismatic Guaranty Corporation (NGC) certified coins are preferred.
Additionally, we buy sterling silver flatware or holloware (broken or damaged), loose or mounted diamonds, gemstones, and watches.


"What if my gold or silver is in bad shape? Will you still take it?"
The beauty of gold and silver is that it can be melted down to make new pieces. So, in this case, the condition of your gold or silver jewelry is of little concern to us. We advise that you give us a call ahead of time to discuss the items you have, and to schedule an appointment. We are happy to provide appraisals and discuss buying options with you at the time of your appointment.
One thing to remember is that all gold buying businesses are not created equal. With over 30 years of industry experience, Munchel's Fine Jewelry is your reliable source for buying and selling jewelry. Our extensive and exclusive selection in-store is always evolving, and you can count on us to provide certified and authentic jewelry, along with top-notch customer service.
About Munchel's Fine Jewelry
Munchel's Fine Jewelry Inc. is a family owned and operated business. We have been proudly serving Central Florida with quality jewelry and services for over 30 years. Our commitment and dedication to our customers is what sets us apart. We offer a large selection of jewelry and collectible items, including coins, watches, lockets, and necklaces. In addition, we also buy, sell, and trade many types of timeless pieces. For more information, please contact us at (863) 619-6269 or visit our website at Munchels.com/.